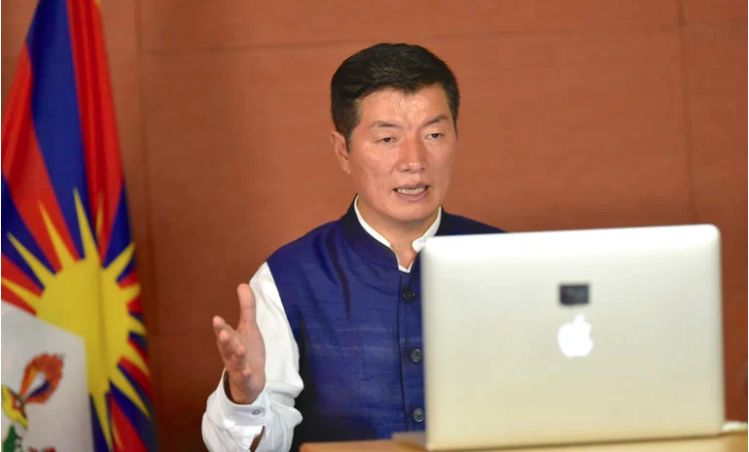 DHARAMSHALA: China's growing belligerence in these COVID times has pushed governments into rethinking its foreign policy on China. At the core of the brewing tensions between India and China at the Indo-Tibet border lies the Tibet issue. In order to avert a tipping crisis for the two nuclear powers, recognition of the peaceful buffer, Tibet and restoration of its historical status is seen imperative.
The Foundation for Non-violent Alternatives, (FNVA), a non-profit research institute based in New Delhi that studies and analyzes developments in China, the Tibetan plateau and the Himalaya and their implications for India's security, organised a virtual panel discussion on "Tibet in Sino-Indian Relations – the Need for a Policy Reappraisal" inviting experts such as the democratically elected President of the Central Tibetan Administration, Sikyong Dr Lobsang Sangay, eminent legal advisor and Professor of International Law, Dr Michael van Walt van Praag, and former Governor of Arunachal Pradesh and COAS, Gen. JJ Singh PVSM, AVSM, VSM (Retd.).
"India should save itself, given the reality," Sikyong Dr Lobsang Sangay said. "If you go by history, all the prime ministers of India except for Shri Lal Bahadur Shashtri, chose cooperation with China over competition with China."
After so many decades of cooperation, "there is now nothing to show of all the cooperation extended by the leaders."
He said the lesson, therefore, is very clear that competition is the only way forward with China. "US, European nations, Japan, Australia and other countries are already changing their approach with China from cooperation to competition." So it's time India did the same.
Sikyong said the mantra is to verify, verify and verify when it comes to trusting China.
Noting the global significance of India's stance as a democratic leader, he said, "Countries of the world are looking at Asia to choose a model between the Indian model of development with democracy and of the Chinese model, development without democracy".
As a "role model for Asia", he said that India should assert its leadership in defending democracy and win over this ideological war with China. He also cited the recent joint statement issued by an alliance of 63 world parliamentarians against forced labour camps in Tibet.
"I think India should proudly, not just, participate but lead the efforts, form alliances of democracies."
Thirdly, he suggested that India can also contribute by allowing independent experts and rapporteurs at the UN human rights forums and other agencies to speak objectively on the Tibet issue and human rights violations by China inside Tibet.
Fourth, he proposed that the Government of India accord the sentiments of the Indian people and petitions of 200 Indian MPs from across party lines, and confer the Bharat Ratna on His Holiness the Dalai Lama.
He also stated that as per His Holiness' commitment to revive ancient Indian tradition, the reestablishment of Nalanda institute in Bodhgaya would draw Buddhist followers around the world to India and revitalise India's status as the cradle of Buddhist civilisation.
On the ongoing border tensions between India and China, Sikyong said that India's concession of the 2000 sq km of Tibet was "in fact the core issue which China has taken further ahead to pursue expansionist aims into Indian territory".
"China says Tibet is a core issue for them. For many reasons, Tibet is a core issue for India. Hence, put it on the table and discuss. A new and robust policy on the issue of Tibet is the need of the hour," he concludes.
Former Governor of Arunachal Pradesh and COAS, Gen. JJ Singh, detailing the historical and geopolitical context he presented an overview of how the relationship had evolved over the centuries.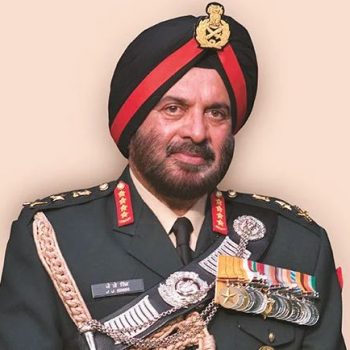 Gen J.J. Singh essentially concluded that "Tibet is the core issue between China and India and not so much the boundary because if Tibet is not handled well by China, they blame India for interfering". However, the natural affinity which Tibetans and Indians share is based on centuries of cultural and trade ties and can not be done away with.
"Tibetans had their own law, currency etc. and had no interference in four decades" till the 1940s when China got their independence and sought to "liberate" Tibet with a heavy hand-making Tibetans feel the authority of China. The world wants Tibet to have independence or fully autonomous existence with minimum interference by China, as also expressed by His Holiness the Dalai Lama."
He added, "India and China have to find a way to coexist and forge developments that help the millions of the underprivileged and disadvantaged in both their countries instead of seeking to be a hegemony."
In his over half-hour presentation titled, "Younghusband's Expedition to Present Day Tibet: a Historical and Geopolitical Perspective", the General laid out the historical context, describing the dynamic shared by Tibet-India from the spread of Buddhism which Tibet adapted into a distinct Tibetan Buddhism that spread further into China and Mongolia which bound Tibet with the two countries in a priest-patron relationship as their teacher.
The existence of peace treaties signed between China and Tibet in 783 and 821 AD, which resulted in the demarcation of the Tibet-China border. Noting that "geostrategic compulsions which forced China to adopt an aggressive posture to annex Aksai Chin firstly and now claiming Arunachal Pradesh as South Tibet," he pointed out that this renaming is not supported by any factual evidence.
From a geostrategic perspective, he said, "the British raj had been keen on ensuring that besides itself no other powers should gain control of Tibet in order to protect its trade interests and Tibet's proximity to Calcutta, except for the British."
"The British policy on Tibet swung from non-interference or indifference towards internal affairs of Tibet and to sometimes it was to build cordial relations with Tibet to enhance the empire's trade. At other times, the British dealt with Tibet as if it was an independent entity, sometimes as if it was a country under Chinese suzerainty."
"International power play and Britain's agreements on power, trade and influence sharing with Russia, China, France and Japan and the impact of events in Tibet and developments in Afghanistan, Persia, Mongolia and Southeast Asia" exploited Tibet.
Eminent legal advisor and Professor of International Law, Dr. Michael van Walt van Praag, set forward suggestions that India and other like-minded countries could embrace and act upon.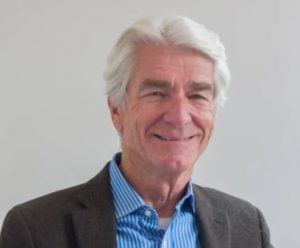 He stated "the formulation of policies on Tibet must be based on two pillars of 1) principles and appreciation of the true nature of presence in Tibet on the one hand and 2) the relationship between the presence and Beijing's ambitions and behaviours elsewhere in the region.
Dr. Van Walt delineated how the international community's response to Beijing's presence in Tibet had emboldened it to aggressively pursue its expansionist ambitions; and addressed the rights of the Tibetan people and the obligations of states and international law, and in light of that, the need to course-correct government policies on Tibet, especially in concern to India.
Starting with China's occupation of Tibet spanning 3 generations without a legal basis for its sovereignty claim was based on a self-serving historical narrative, the Professor highlighted.
He called the narrative which appropriates the Mongol empire "Sinocentric, part inaccurate and highly misleading" forcefully pushed by China that the world has gradually come to accept. He cautioned about being "passive bystanders to an unfolding tragedy" on the part of governments turning "China into an entitled bully" aggressively pursuing strategic territory elsewhere. He mentioned his co-authored book "Tibet Brief 2020"  coming out in November which covers 10 years of research on Tibet exploring Tibet's relations with its neighbours and whether Tibet was at any point a part of China and whether it has any legitimate claim of sovereignty over Tibet.
Professor stated that Tibet did not have historical relations with China that entailed it to be incorporated into China supported by his research of 10 years with hundreds of scholars starting with the Mongol empire to the 21st century which debunks China's claims completely.
He stated that by not challenging China's deceitfulness of historical narrative and its resulting baseless sovereignty claim over Tibet, the world's decision-makers can affect the prospects of Chinese leadership to be motivated to resolve the Sino-Tibet conflict on lines acceptable to Tibetan people.
'China's occupation of Tibet violates fundamental international norms which rules against a territory seized by force', he stressed. Not only a moral duty but a legal obligation for governments to not accept forceful acquisition of territory.
He noted that India's treaty relations with Tibet are particularly important because it recognises Tibet's status of statehood and international treaty-making capacity citing the Simla Agreement of 1914.
He also said that governments should stop conforming with China by parroting its "Tibet is part of China" claim. 'The US government's affirmation of Tibetan autonomy should be emulated by other countries and recognise Tibet and intensify relations with the Tibetan administration.
He also understood that the international community might be wary of repercussions of angering China but citing the example of the Czech Republic on its principled policy on Tibet, Taiwan and China, Dr Michael concluded that a principled policy on China is a realist policy on China.
"This is, therefore, a unique opportunity to launch a new, bold and principled Tibet policy and engage others to do the same. Time infact is therefore now."
The panel discussion was introduced by Mr. Krishan Varma, Former Special Secretary, Cabinet Secretariat, Government of India, Trustee, FNVA, and moderated by Ambassador Gautam Bambawale, India's High Commissioner to Pakistan and Ambassador to Bhutan and China.
The event is part of a series of online discussions organised by the FNVA on topics of utmost significance to India in its strategic discussions with its neighbours.