INTRODUCTION: Mr. Tsering Wangchuk, a resident of the Kamrao Gapa Tibetan settlement in Sataun District, Sirmour, faces significant challenges due to his hearing impairment and health issues, qualifying him for health Nyamthak support. His small house, with deteriorating walls and faded paint, poses further difficulties, as he lacks the means for renovations. His limited income from winter labor during the Tibetan sweater-selling season barely covers his basic expenses. Initially, he operated a tea stall, but due to a lack of customers, he had to close it down gradually. A visiting team from three Departments noticed the seriousness of his situation and recommended assistance. The Department of Home (CTA) Dharamsala has generously sanctioned INR 2, 56,000 from the late Lama Soepa Rinpoche's donation to renovate Mr. Tsering Wangchuk's house in the Kamrao Gapa Tibetan Settlement for the fiscal year 2023-2024, offering hope for a better living condition for this struggling resident.
Project duration according to the agreement: 5th May 2023 till 20th July 2023.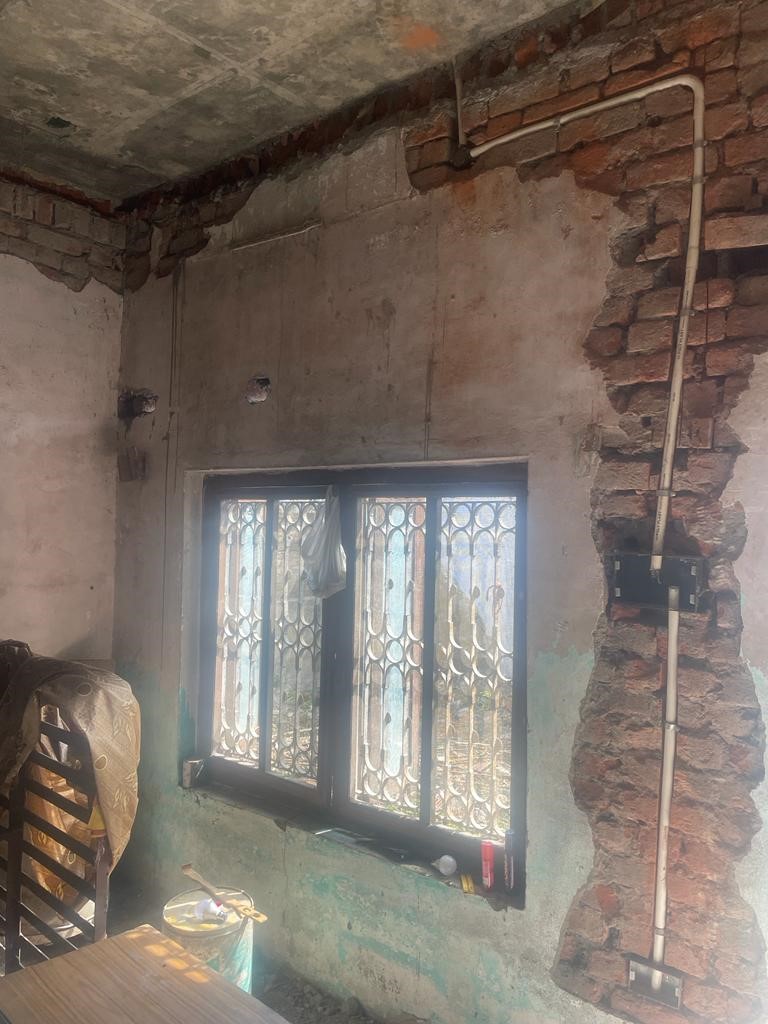 CONCLUSION:
The housing renovation was completed in due time with the hard work of the contractors and labors, and Tsering wangchuk himself monitors the day-to-day work progress, He pays his gratefulness to the Donor Late Lama Soepa Rinpoche and Department of home, Dharamshala CTA for the aid provided to him And to all the reviewing committee members to the Settlement Officer, Staffs whosoever is associated with this mission from the depth of his heart for help and support.