The construction project for the border boundary in Kollegal Dhondenling Tibetan settlement's T-Village involved the erection of a 7-foot high, 246-foot long, 2-foot wide, and 3-foot-deep barrier. The esteemed support for the construction was generously provided by Aide Al'Enface Tibetaine (AET) France, contributing INR 715,520/- (funded through the Department of Home., CTA, which is complemented by a contribution of INR 40,256/- the T-Village residents.
The project commenced on September 5, 2023, and was successfully completed on October 4, 2023, spanning a total of 30 days.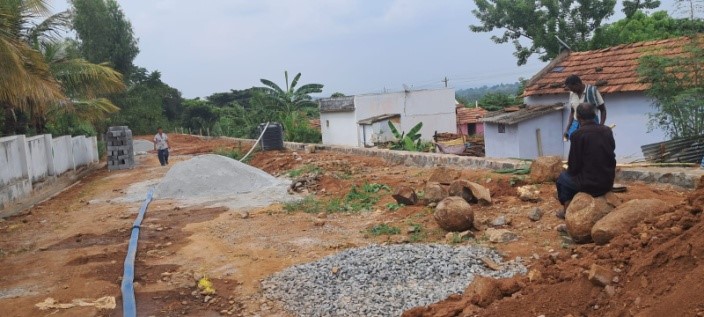 The Central Tibetan Relief Committee, Tibetan Settlement officer – Kollegal, and T-Village residents wish to extend their profound gratitude to AET, France, for their steadfast support throughout this endeavor. Their invaluable assistance has significantly enhanced security and stability in the border area, ultimately benefiting the community and fostering a tranquil and harmonious environment.