Dalhousie Phuntsokling Settlement Office held the official handing over ceremony between outgoing Settlement Officer Mr. Meri Kyab and the new settlement Officer Mrs. Tenzin Lhakhey on 12th November 2020 in the presence of Deputy Secretary Mr. Thupten Rinzin, representative of the Home Department, CTA as the witness.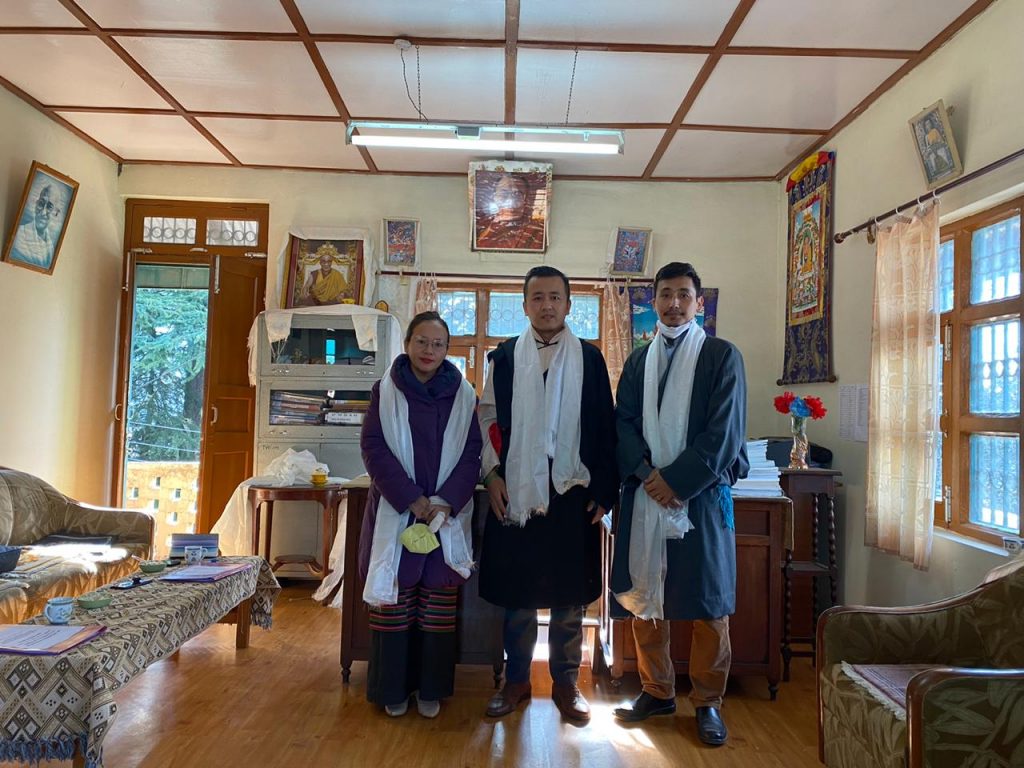 Vice Chairman of Local Tibetan Assembly, representative from the different NGO's, community leaders, and employees of the Tibetan Refugee Handicraft Centre (TRHC) were also present at the gathering. Strict COVID safety and health protocols were followed during the gathering in the wake of the ongoing pandemic.
Settlement officer of Dalhousie simultaneously holds the post of Executive Manager of Tibetan Refugee Handicraft Centre (TRHC), one of the oldest handicraft society established in India by the Tibetan refugee.