In accordance with her recent visit to CTA Dharamsala, Buddhist member of the National Commission for Minorities Smt. Rinchen Lhamo la's visit to
the Zigar Monastery, Guru Padmasambhava Statue, Nyingma Monastery, Drukung Kagyu Monastery at Rewalsar (Tso-Pema) on 5th February 2023, Mandi Tibetan Welfare Officer, Tenzin Tsultem and office staffs paid a courtesy visit on behalf of the Mandi Tibetan Welfare Office and Tibetan people around Mandi district. The Settlement Officer welcomed her and appreciated her immense support and concern towards the minority community of the Himalayan region, as well as her timely guidance and help to the Tibetan community.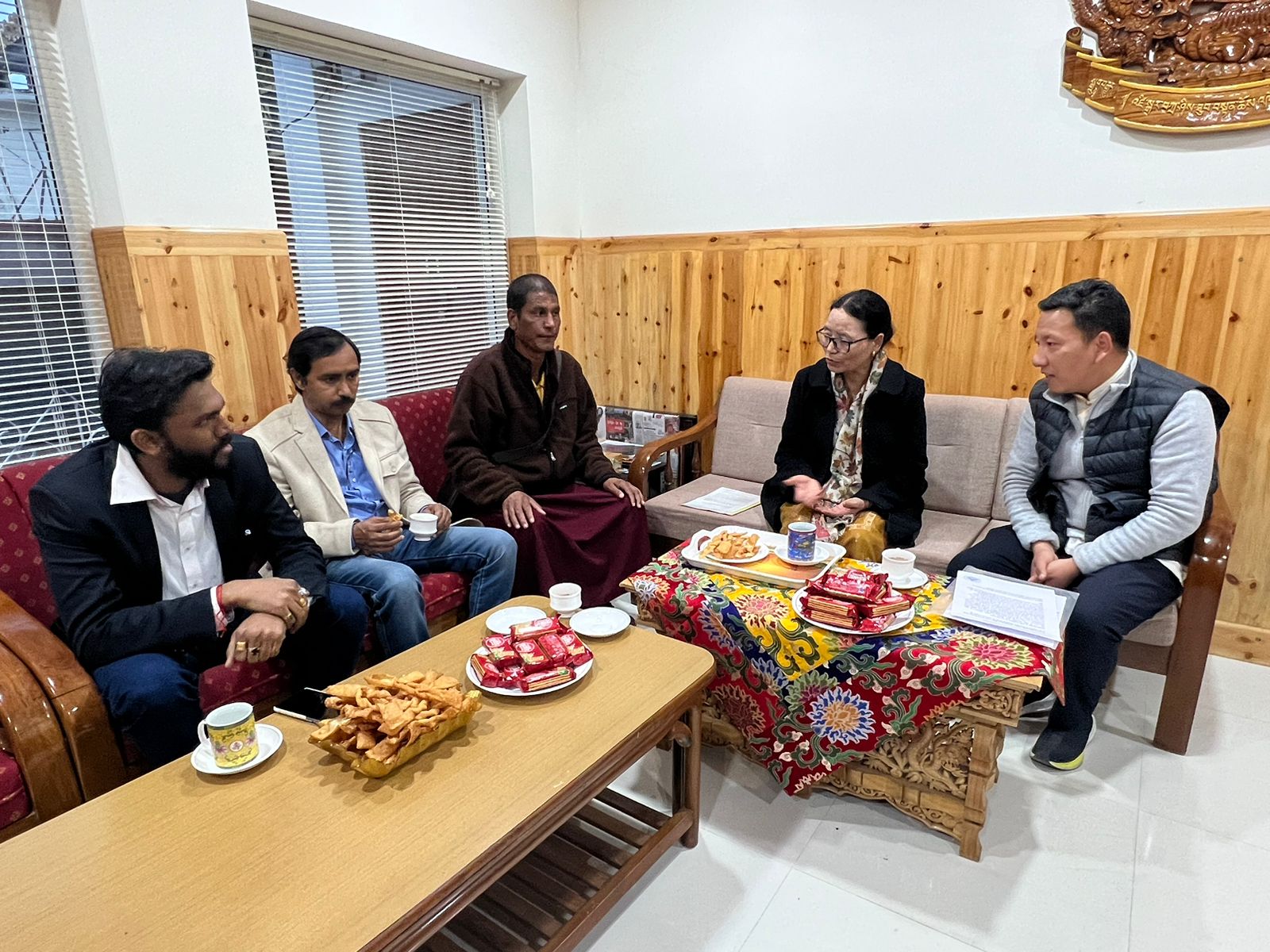 During the reception at Zigar Monastery we appreciated the Govt. of Himachal Pradesh, and the Govt. of India for their continued support and hospitality towards the Tibetan diaspora, during our short convene at the monastery we briefed her on the history of the Tibetan habitat around Mandi, Sundernagar, Rewalsar, and Pandoh and also conferred her wit
h the issue of Land
 Lease as per Tibetan Rehabilitation Policy-2
014 and Himachal Pradesh TRP
-2015. We presented her a petition stating the current procedure of the official formalities for the Land Lease urging her guidance and support towards the issues and requesting her future assistance, to which she extended her assurance to look after the matter and do her best in the interest of Tibetans. Also advised us to do a timely follow-up at the district level.