Sonamling Tibetan Settlement Office held the official handing-taking over ceremony between outgoing Chief Representative Officer Mr. Tsetan Wangchuk and new Chief Representative Officer Mr. Dhondup Tashi on 1st February 2022 and successfully completed on 2nd February 2022.
Mr. Tenzin Nordhen, representative of the Home Department was the official witness overseeing the handing and taking over ceremony between the outgoing and newly elected Chief Representative Officer.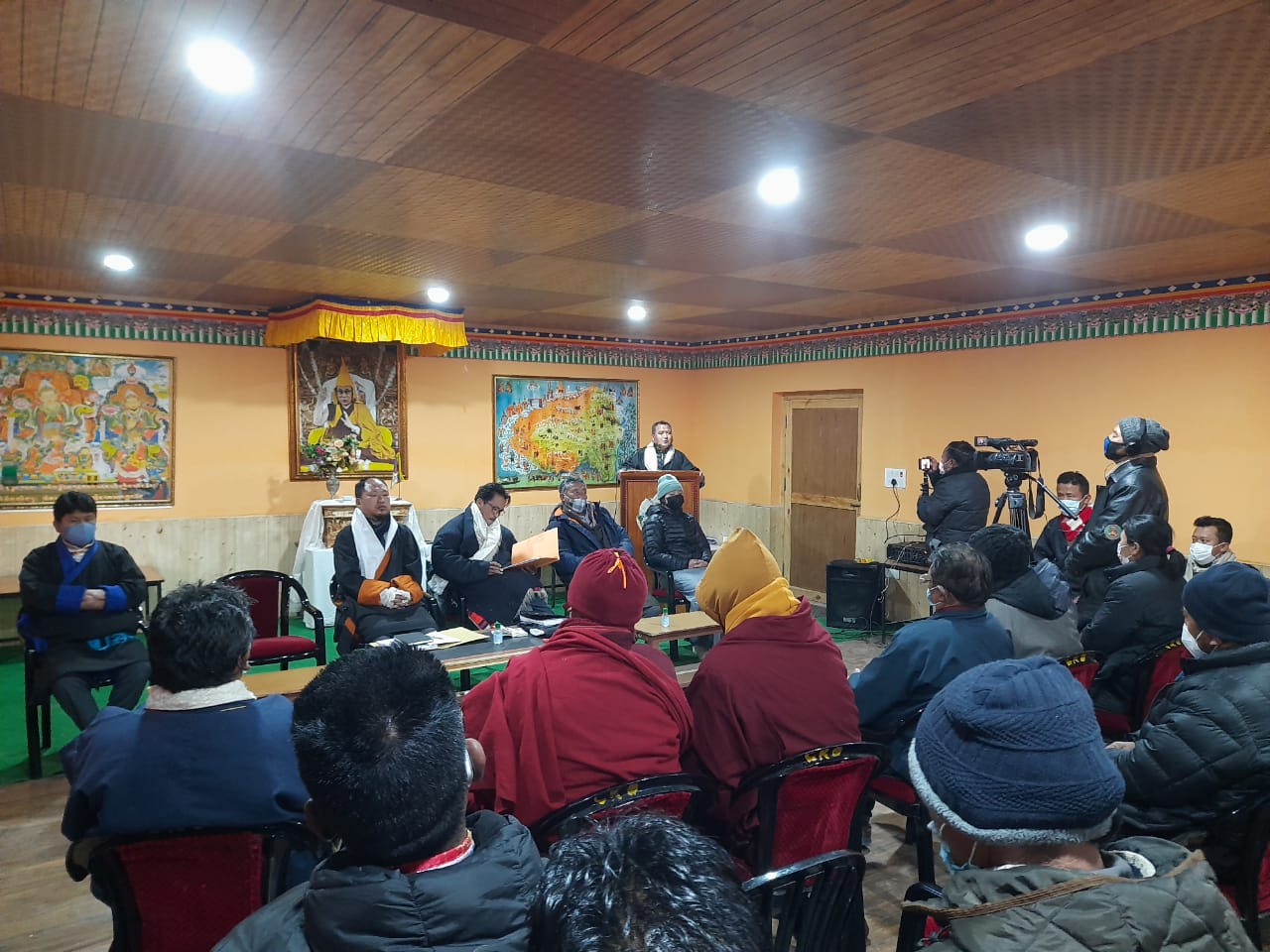 The local Tibetan dignitaries including the secretary of Local Tibetan Justice Commissioner and the Chairman of Local Tibetan Assembly greeted both the Outgoing and Incoming CRO with traditional scarves.
The outgoing and new CRO along with the official witness addressed before the local Tibetan dignitaries followed by a Thank you speech delivered by Chairman of LTA, Mr. Dhondup Tsering at CRO Conference hall.
In the afternoon, Outgoing and new CRO paid a courtesy call to CEC Advocate Mr. Tashi Gyaltson, LAHDC, Leh, and Shri. Chering Dorjay, Vice President of LBA at their respective offices.