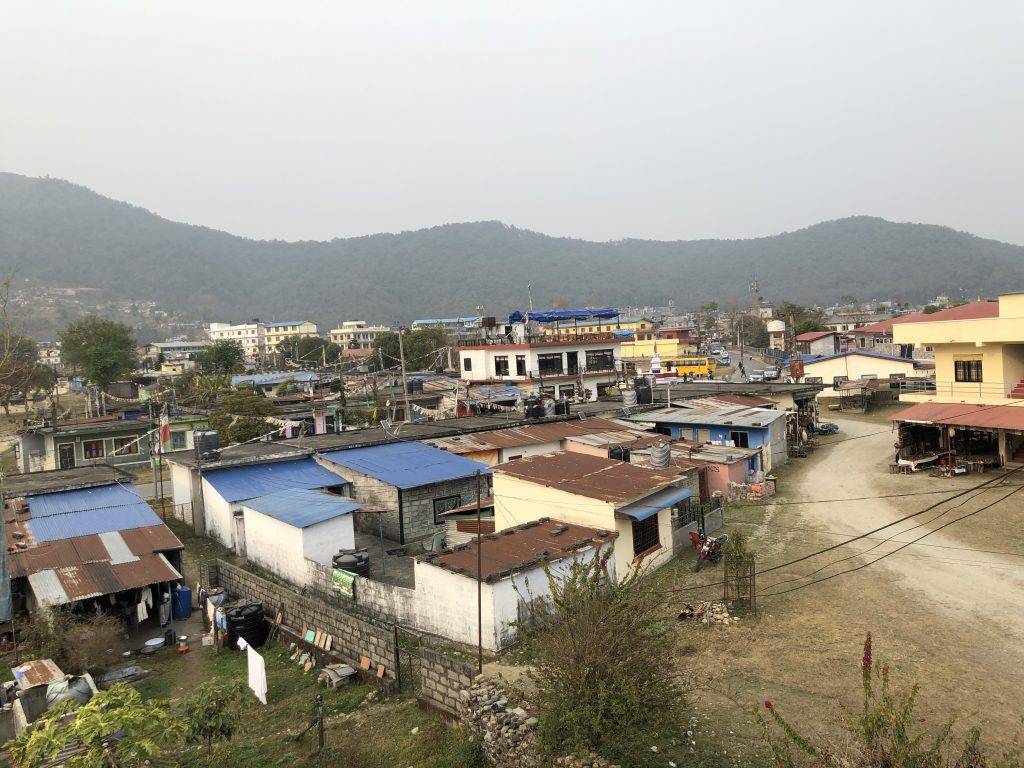 History :
From the high Himalayas and the high plateaus of the world, one wouldn't have presumed about the future of Tibet. The exquisite beauty of Tibet was divine in the most unique way until when it held its ground low as peaceful homeland, Tibet became unstable and insecure due to forceful invasion by the Chinese government resulting in hundreds of Tibetans fleeing to neighboring countries such as Nepal, Bhutan and India respectively.
In the beginning, we were temporarily camped at PARDI with motivation & leadership of Late Mr. Shalgno Pechung and later on shifted here. For a year or so we were very kindly provided with free ration and medical care. Gradually, our people were mobilized to work at road and dam construction sites. Some people started selling their little ornamental things such as earring, bracelet, and necklace and so on that they had brought from Tibet. Communication with foreigners were difficult and they had to use sign language while doing their business on trekking routes. This is presently known as "Something" business. Some youths worked as porters for trekkers. Life was indeed very difficult to all the people because of unfamiliarity of the new language and the new ways of life. This Tashiling Tibetan Refugee Camp was established in 1964 with a 188 ropani of land procured from the then Government of His Majesty of Nepal by the settlers is entrusted to Nepal Red Cross. Initially we had 804 settlers and 144 household.
Introduction:
Tashiling Tibetan Refugee Camp is located at Gandaki Zone, Kaski District in a place named Pokhara. Our camp located 2900 ft and 913 meter above sea level. Pokhara is surrounded by beautiful mountains and lake which helps to attract lots of tourists in the settlement.
The highest temperature ranges from 30-50 degrees in the month of April to September. During these months, the highest rainfall is around 1093-50 mms and the lowest will be 135 mms. In the month of Oct – March the highest temperature degree will be 28, lowest will be 12 where highest rainfall during these months will be around 15-73 mm.
Settlement Location:
Tashiling Tibetan Refugees Settlement is located at Chorepatan near Pokhara in Nepal. The altitude of the place is 3000 feet above sea level. The average temperature of the settlement is between 10-43 centigrade with average rainfall of 140 millimeters.
This fall in the settlers is due to the migration of the people to the other urban areas of Nepal and India. They have migrated to other places because of lack of livelihood and employment opportunity within the area. Therefore many of them have to migrate to other place in search of better livelihood and future.
No of Villages:
The settlement of consists of only village with 103 families.
Settler's Livelihood:
People of Tashiling Tibetan Settlement mostly work in our Carpet Handicraft center and some have taken initiative to open their own individual shop such as Souvenir shop and Tibetan traditional food shop.
Facilities in the settlement
School
One day school up to class VII
One secondary school up to class XII
One Nursery & Creche
One boarding facilities for the student.
Health facilities
One modern allopathic dispensary
Branch of Tibetan traditional medical center Doctor from Tashi phelkyil settlement visits twice a week
Monastery
Shri Gaden Dhargyaling Monastery
Old People's Home
N/A
The settlement has one multipurpose co-operative Society engaging in the souvenir business. In the initial stage to start this co-operative society a fixed percentage of 50% of each worker's wages was collected in 1964 forming a total contribution from the among the refugees of Rs.1,22011. Subsequently branch stores and tea shops were established at Hyanja, Kathmandu and Bhairawa (in Tarai). But the income from these activities was not satisfactory in the initial stage.
It also runs a carpet handicraft center, providing employment opportunity and source of income to the settlers. And also the co-operative also maintains a small poultry farm.
Administrative setup
Each settlement has a settlement officer who is the Representative of the Department of Home appointed by Central Tibetan Administration (CTA), Dharamsala. Settlement officer is the principle post of the settlement. He is in charged with overall control of running of affairs in the settlement.
Representative acts as the liaison between the settlement and the Department of Home (CTA) and is the main source of information for the people in the settlement. The roles of Chief Diplomat, Chief Justice and Head of the settlement are all combined in one post. Daily task for the representative range from adjudicating disputes to communicating with group leaders and outside authorities, and generally watching over the running of all aspects of the settlement.
Group Leaders:
The functioning or activities of every settlement are more or less similarly to each other. The settlement peoples elected their group leaders whose job is to act as an intermediary with relevant authorities, pass on information, settle disputes and collect money. Group leaders are not elected for their policy-making idea, nor do they campaign on certain issue. These group leaders are chosen on the basis of their strength of personality and once ability to stand before the interest of their village. The duty of the leader is more or less like the representative, but on smaller and more personal scale.
NGO associations are listed below:
Tibetan Freedom Movement
Tibetan Youth Congress
Tibetan Women Association
Tashiling Sports Club
Traveling Mode
| | | |
| --- | --- | --- |
| Nearest railways station | Gorakhpur | 250 Km from settlement |
| Nearest Airport | Pokhra | 2 Km from settlement |
| Bus and taxi services | | Available |
Contact Address:
Office of Representative
Tashiling Tibetan Settlement,
P.O. Box no. 24,
Chhore Patan, Pokhra,
Nepal.
Tel-0097-061-20447