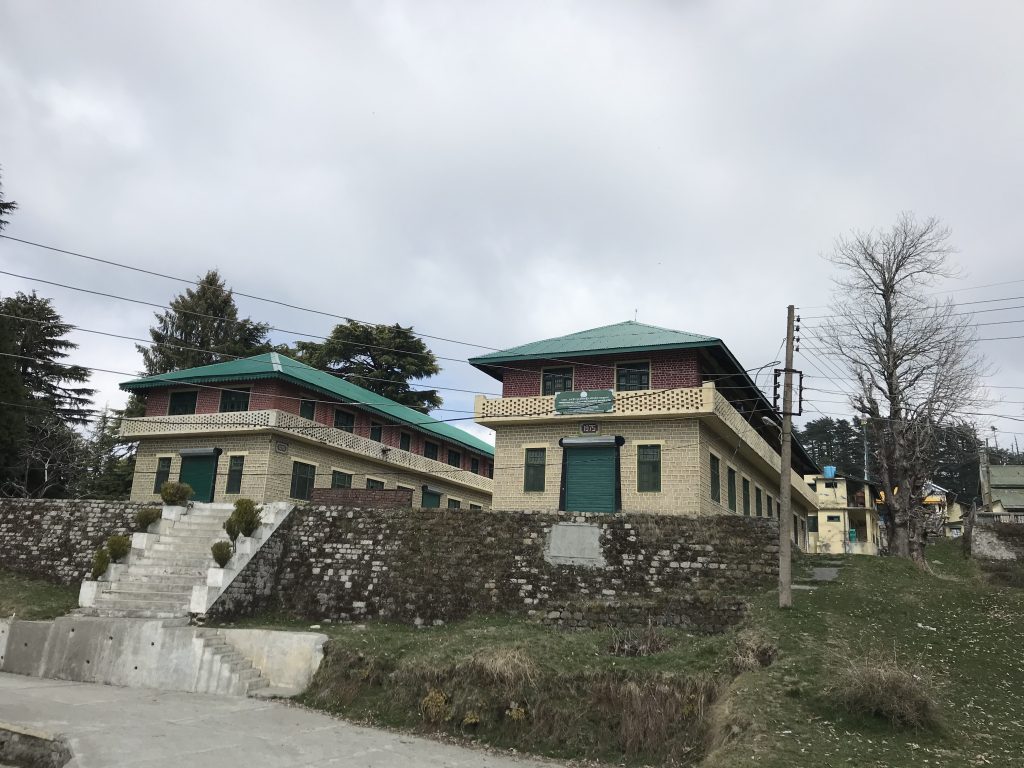 Introduction
The Tibetan refugees in Dalhousie were initially moved from various bordering areas of India and Tibet just after unfortunate and tragic escape of Tibetans in the year 1959. During its inception, there were lots of monks as well as lay men and women numbering around 2500 or even more. These people were sheltered in tents and later shifted in rented houses and they were engaged in job oriented training in various handicrafts particularly traditional carpets weaving and thanka painting which has continued even to this day though the number of working strengths has reduced due  to various reasons. The Phuntsokling Tibetan refugees handicraft Centre was registered as a Charitable Society in 1973 with the governing bodies consisting of the elected members who make major decisions in running the Centre and the manager of the Centre implements them in accordance with the resolution of the board.
Location:
Phuntsokling Tibetan refugees handicraft Centre is located at Dalhousie, district Chamba of Himachal Pradesh. The Centre is at middle of Bakrota, which is 7500 ft. from the sea level surrounded by a thick forest where the winter temperature falls below minus 10° C with average snowfall of 5 ft. The nearest town with rail links and transporting agencies is Pathankot at a distance of 80 Km from the Dalhousie and 86 km from the Handicraft Centre.
Facilities in the settlement
School up to +2 standard
A small western and Traditional Tibetan medical Center
Guest house
Administrative setup
CTA Representative:
Tibetan Welfare officer Cum Managing Director of the Handicraft Center is sole representative deputed by the Central Tibetan Administration, Dharamsala at the area. He is the overall incharge of the maintaining law and order to socio-economic development at the region in all aspects under policy and guidance of CTA. This office also acts as a liaison between CTA, settlers and other outside authority.
Local Assembly:
The Tibetans at the area possess an elected Local Assembly members and these members represents the Tibetan settlers. The local Assembly members hold session with CTA Representative twice in year and during the session they can raise questions and discuss on important issue in the assembly. CTA Representative takes all major decisions in consultation with the local Assembly members.
Please visit the separate listings for settlements in Nepal and Bhutan.