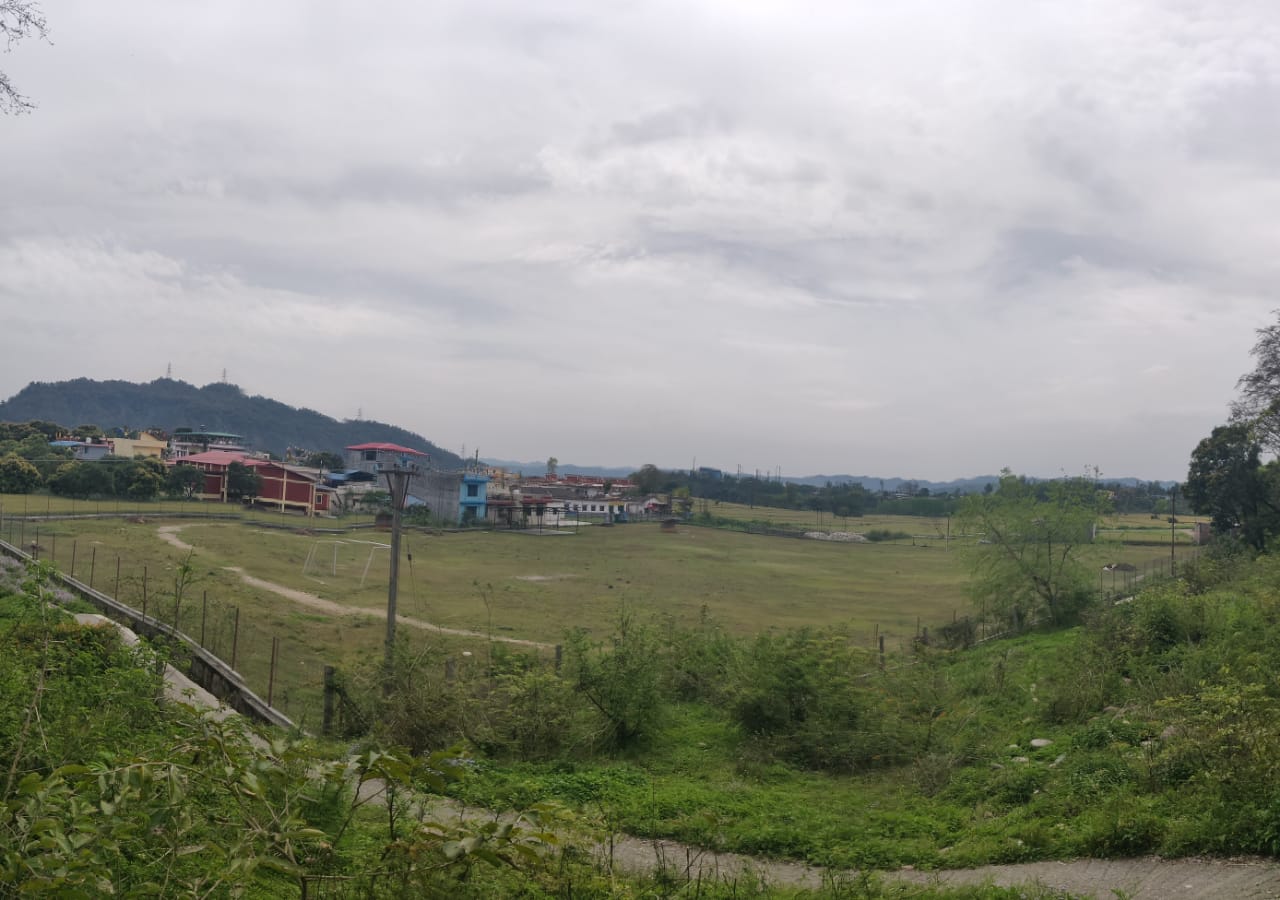 Tibetan Cholsum Industrial Society, Paonta Sahib (H.P.) was established in 1967 to rehabilitate 105 families at Paonta Sahib in Himachal Pardesh, India. Initially a fibre glass factory was established for the source of income to the settlers, but due to lack of fund and managerial experience it suffered heavy loss and wound up in 1970 and started land cultivation and carpet weaving as alternative source of livelihood. The settlement is spread over 34 acres of land areas. The carpet weaving centre is major source of income and employment opportunity for the settlers. Besides, Tibetan traditional incense making unit, a dairy farm are setup in the later years for the benefit of the settlers and society.
Settlement location:
This settlement is situated on the foothill of Himalayas, geographically known as Doon valley at height of 900 ft above sea level. It is located at Bhuppur, 3 km from the Paonta Sahib town. It is known for its extreme climatic condition. Temperature varies from 5° to 40° Celsius, while annual rainfall is 1200 ml.
No. of villages in the settlement:
This settlement is divided into four division.
Settler's livelihood:
The main source of settler's livelihood is working in Handicraft Center and seasonal petty woollen garment business during winter.
Facilities in the settlement:
School
Sambhota Tibetan School (senior secondary
One Creche and Nursery
Health facilities
One Modern allopathic hospital
One Tibetan Medical and Astro institute
Monastery
One Monastery
Aged care
No age care
Administrative setup:
CTA Representative:
The settlement Officer is the representative of Department of Home, Central Tibetan Administration. It is serving as the liaison between the Tibetans in the region and the Department of Home, CTA. It is the principle office to look after welfare and overall control of running of affairs of the Tibetans in the settlement. Daily task for the representative range from adjudicating disputes to communicating with group leaders and outside authorities, and generally watching over the running of all aspects of the settlement under the policy and guidance of Central Tibetan Administration.
Local Assembles:
Like every other genuine democratic system, the Tibetans in Paonta elect their own representative for better understanding of the problems with them. The actual term of the members is five years and every year hold twice session with Representative of CTA. During the session they can bring up the problems of the settlers and raise questions on the working of the Tibetan settlement Officer. These members are elected on the basis of their strength of personality and one's ability to stand before the interest of their people.
Traveling guide:
| | | |
| --- | --- | --- |
| Nearest Railway station | Dehradun | 47 |
| Nearest airport | Dehradun | |
| Bus and Taxi services | Yes | |