The Settlement Offices under Department of Home, are taking the necessary measures required to ensure the safety of the people which includes the sanitization of the settlement, taking regular fever check up of the people, and distributing masks free of cost to the settlement and the local Indian people as well.
1.Proper sanitization of the Tibetan Settlement Office and the Settlement area is carried out at the end of every week or at the end of every alternate week.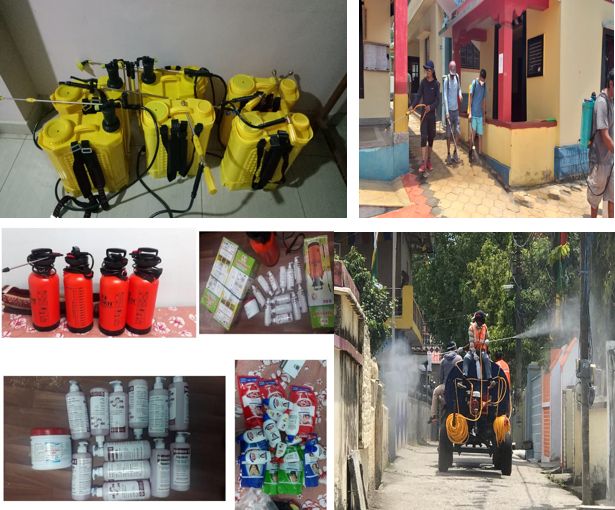 2.Tibetan Settlement Offices have made arrangements for ambulance services and the State hospitals nearby have agreed to provide medical facilities in case of emergencies. The contact numbers of concerned Doctors and Nurses have also been noted as a preventive measure.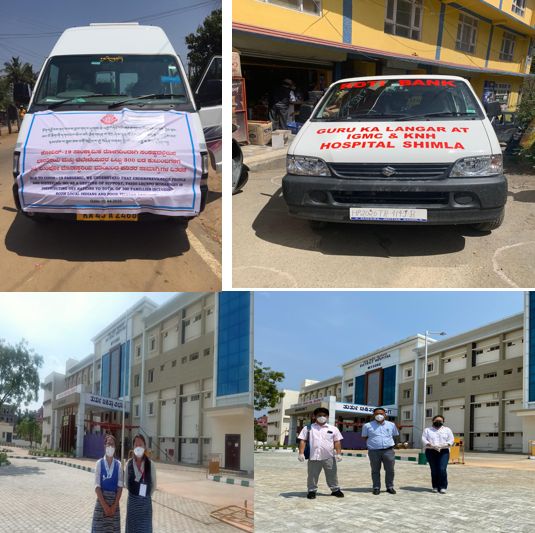 3. All the Tibetan Settlements have prepared proper quarantine facilities where a supervisor daily examines the quarantined people with PPE.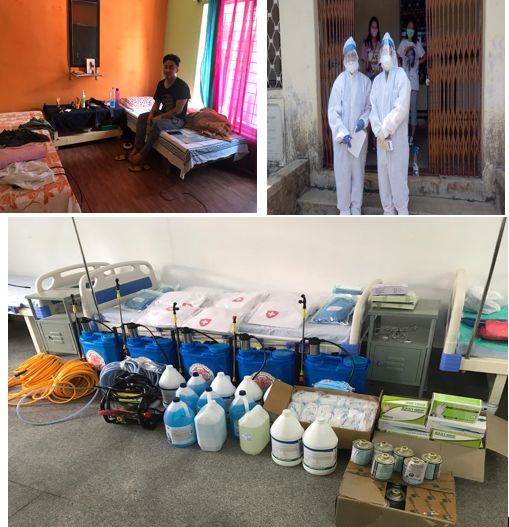 4. All the Tibetan Settlements have their own COVID-19 emergency committee who carry out the necessary activities as directed by the Central Tibetan Administration. The Tibetan Settlement Officers are shouldering the responsibility of creating awareness of the preventive measures against COVID-19 and also ensuring the enforcement of the announcement and directives received from the Indian government as well as from the Kashag.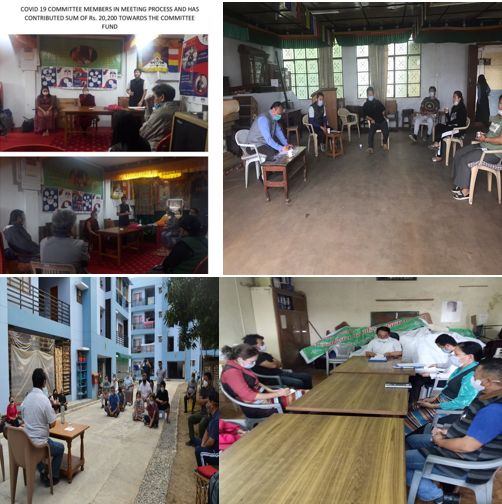 In the wake of the Covid-19 pandemic lockdown, the Tibetan Settlement Offices, along with the help and contributions from Monasteries, and non-governmental organization have collectively distributed essential food items to a total number of 3184 Tibetan Destitute within the settlements under the direction of Central Tibetan Administration.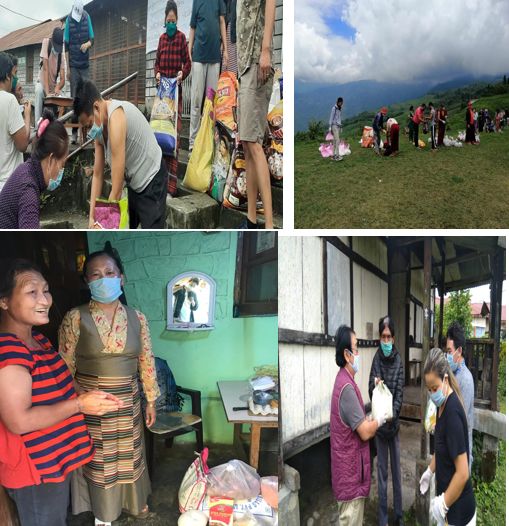 6. Distribution of PPE and essential food items like rice, pulses, flour, salt, butter, cooking oil, vegetables have been made to around 19645 local Indian Destitute within the settlement to help them in this difficult time.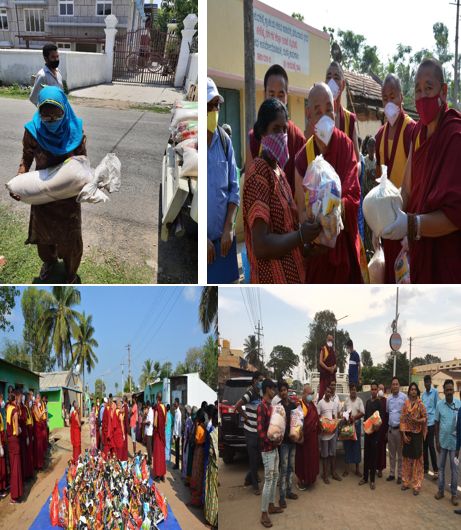 7. Some of the Tibetan Settlements have prepared traditional handmade masks and have distributed them free of cost to the settlement people and needy local Indian people and they continue to distribute the masks as a precautionary measure.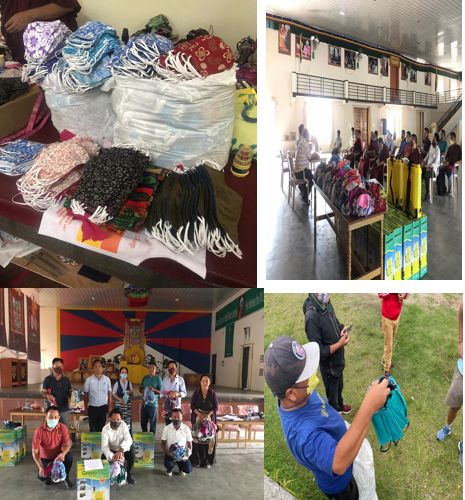 8. The Tibetan Settlement nurses and health workers along with the volunteers from within the settlement are examining the people one day every week for any sign of fever.