The ORTC (Organic Research and Training Center), Bylakuppe has organized a  special training program on "Scientific Mushroom Cultivation for livelihood security" on 17th Oct 2022 at Krishi Vigyan Kendra, Gonikoopa, Croog.
The one-day training program was attended by 23 participants including 16 farmers from the Bylakuppe settlement, 2 AEOs from the respective settlement, and ORTC manager along with AEOs.
During the training session, the farmers received both theoretical and practical training on Mushroom cultivation from horticulture specialists Mr. Prabhakar and Mr. Harish.
The prime objective of the training is to create awareness for the farmers to earn a livelihood through cultivating mushrooms other than for self-consumption purposes only.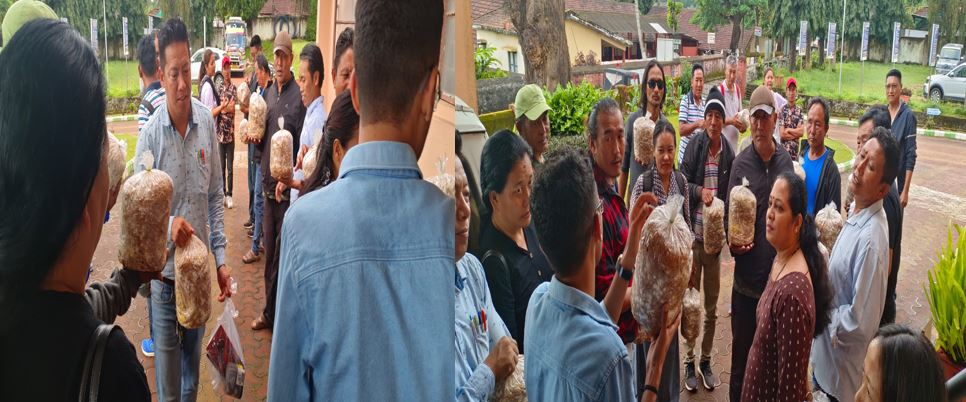 This was followed by an interactive session with the expert on the scientific cultivation of mushrooms and eventually, the participants received a maximum benefit and showed a keen interest in the cultivation of mushrooms.
The training is funded by USAID through the Tibet Fund under the TSRR program.