On 6th July 2020, His Holiness the Great 14th Dalai Lama, the Bodhisattva of Compassion, the spiritual leader of Tibet and the beloved global icon of peace and compassion turned 85 years old.
As a part of the CTA's yearlong campaign to express gratitude to His Holiness the Dalai Lama, the Agriculture Division under Department of Home, CTA organized a mass tree plantation drive across Tibetan settlements in India. The Settlement officers and staff, as well as the concerned Agriculture Extension officer of the respective settlements procured good quality saplings of fruit trees and planted them. The general public has also actively participated in the said program.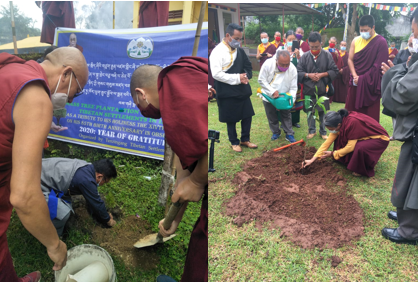 While witnessing the global warming all around the world which has caused so much devastation to nature and taking thousands of lives. Considering this as human lapse, His Holiness the Dalai Lama always advised us "with a sense of universal responsibility, we should dedicate ourselves to the revival of nature." He further said that unless we commit ourselves into it, we will see a gradual breakdown of the fragile ecosystems that has been supporting us, and might result in an irreversible and irrevocable degradation of our planet, Mother Earth.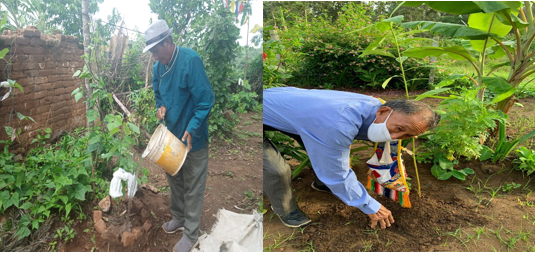 On this occasion of mass tree plantation drive, more than 10,000 different species of fruit and non-fruit tree saplings were distributed to the farmers and settlers, to be transplanted in their respective settlements. A minimum of 113 trees were transplanted in each settlement in order to symbolize an active life of 113 years for His Holiness and prayers were offered for his health so that all the sentient beings are benefited thereby.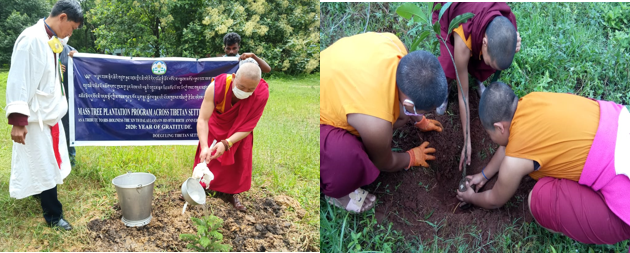 All the recipients of saplings in Tibetan settlements are committed to taking care of the transplanted plants, as the onset of monsoon is the right season to transplant the trees. This program was successful conducted on the same day across all the Tibetan settlements.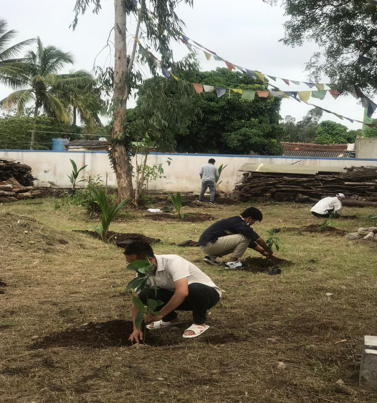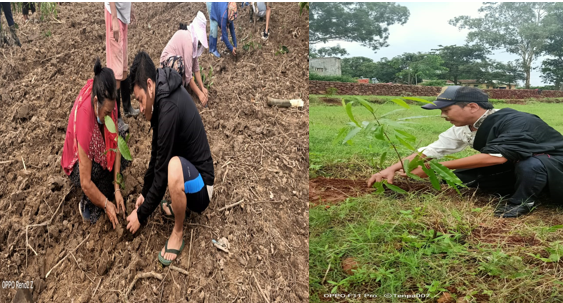 Reported by:
Agriculture Section
Department of Home – CTA