This morning around 8.45 am Shri. Onkar Chand Sharma, Principal Secretary of Department of Revenue & Forest, Government of Himachal Pradesh arrived at Main Temple (Tsuklagkhang) with his family where he was received by Home Secretary Mr. Palden Dhondup. After that they proceeded for audiences with His Holiness the Dalai Lama at His residence, Dharamsala (HP).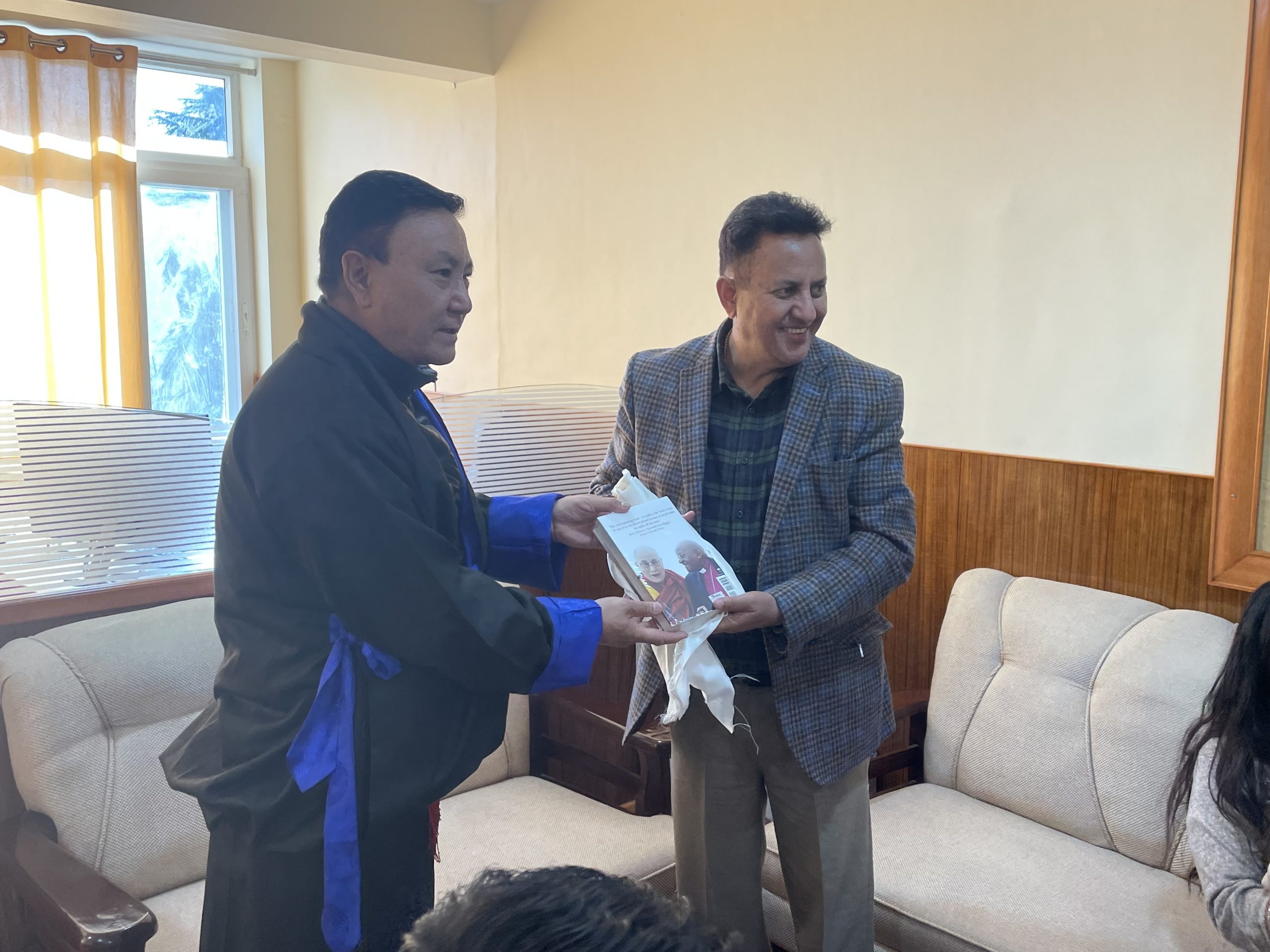 Thereafter he met briefly with Home secretary Mr. Palden Dhondup at Namgyal Monastery office and discussed on the problems faced by the Tibetans in HP on renewal and grant of land lease. Mr. Palden then handed over the petition to Shri Onkar Sharma and urged him to look after the issues and requested his assistance to solve the land lease problems of Tibetans living in Himchal Pradesh on the basis of the Tibetan Rehabilitation Policy – 2014 and HP-TRP 2015 at earliest possible.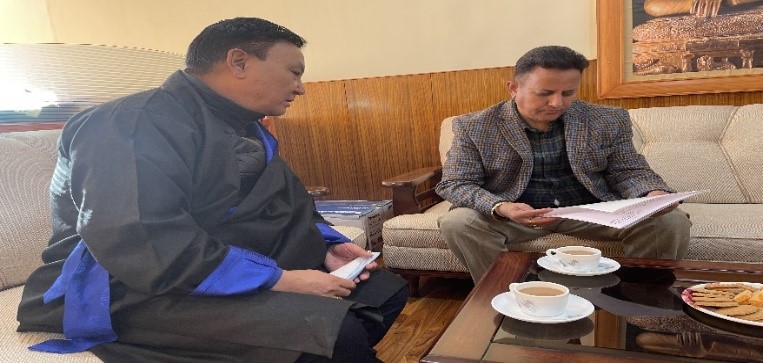 Home Secretary CTA accompanied by Deputy Secretary Mr. Ngodup Waser, SO Dharamsala Mr. Kunchok Migmar and the administrators of the Namgyal Monastery during the visit of Shri. Onkar Sharma at Dharamsala.