July 7, 2020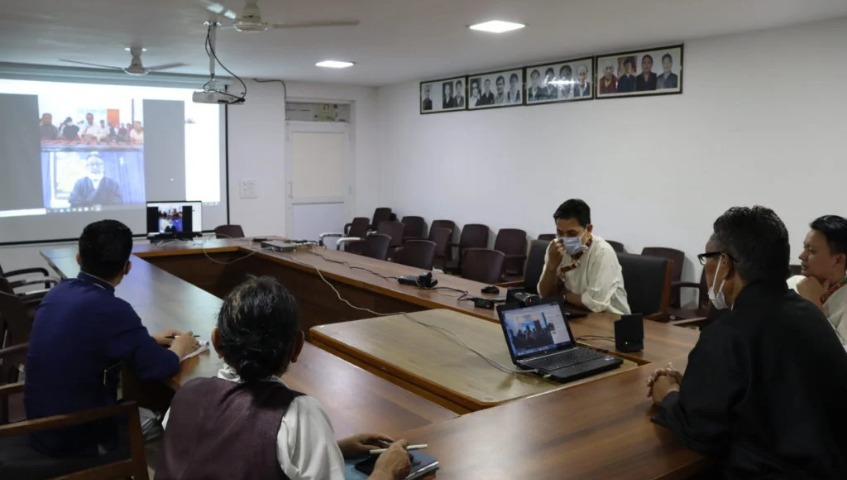 DHARAMSHALA: On the auspicious occasion of His Holiness the Dalai Lama's 85th Birthday celebration, Home Kalon Sonam Topgyal Khorlatsang virtually inaugurated the new TSO staff quarters, guest house and the remaining 16 quarters for the newly arrived Tibetans at the Gepheling Tibetan community housing, Dehradun.
Home Kalon was supposed to visit Dehradun and personally inaugurate the building but due to the COVID-19 situation, he had to cancel the program.
Kalon extolled that the success of the project is a result of His Holiness the Dalai Lama's blessings and hard work and support from the Central Tibetan Administration Kashag, Department of Home, the Settlement office and the cooperation from the newly arrived Cholsum Tibetan association.
The newly inaugurated three-story building has 16 two BHK rooms. It was distributed among the remaining 16 newcomer households the Department of home agreed to provide for housing. Department of Home, after a thorough consideration of the concession request made by the households, paid only 15 lakhs each when Initially it was 18 lakhs each in two instalments. The housing project was completed on 30 June 2020.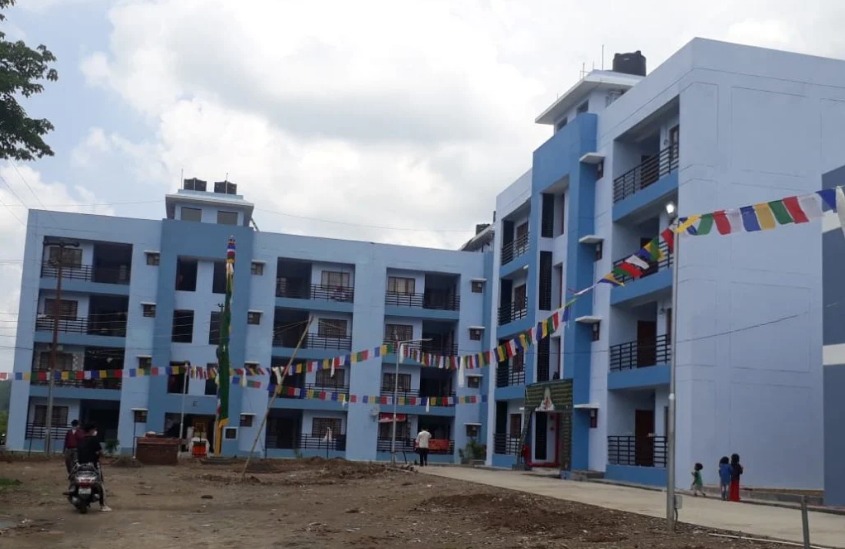 The new TSO staff was approved by the Department of Home after a genuine consideration of the request made by the settlement officer. The former staff quarter was built 20 years ago and is in a very dilapidated condition. The construction of the two-story of two buildings commenced on the 19th March 2020 with the state government approval near the newcomers' residents and was completed on 30 June 2020.
He emphasised on the importance of adhering to the rules and regulation of the CTA's housing & estate and agreement laid out between the individual and TSO. Also, to maintain cordial relation and harmony in the Gepheling colony.
Earlier in the day, the Settlement Officer inaugurated the two lakh litre water storage tank for the residents of Gepheling Tibetan housing colony. The project is sponsored through Ama Youdon association by Mr. Ton Staps, Mr. Rob Staps-Janssen, Ms. Annemieke Kleisterlee-Janssen and Mr. Gerard Kleisterlee.
Also, on behalf of Kalon, the Settlement officer inaugurated the newly constructed building and held a brief official ceremony.