After the successful visit to Dehradun, Kalon Sonam Topgyal Khorlatsang of Department of Home, CTA arrived at Poanta Cholsum Tibetan settlement on 20th December and was accorded a rousing welcome by the Settlement officer Gelek Jamyang and the heads of the community along with the residents lined with khatak and flowers.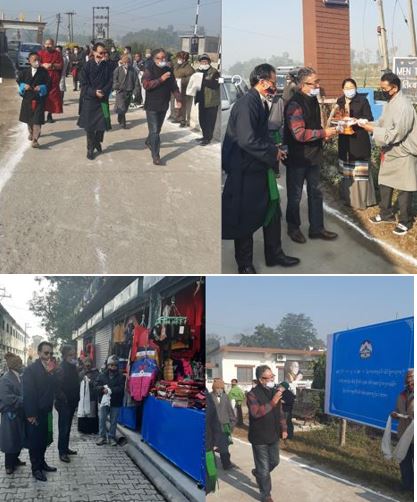 On the way to the settlement, Kalon stopped for a brief visit at the Poanta Tibetan garment woolen shops and later as per the program Kalon was given a tour to the Sambhota Tibetan school, preprimary school, Settlement office, Society office, Handicraft center, Local Tibetan assembly meeting hall, regional youth congress office, regional women association office, regional Tibetan freedom movement office, Shalu Monastery, community prayer hall, opera association office, football and volley ball field. Kalon discussed with the concerned people to assess their present situations for any developmental projects specific to their needs.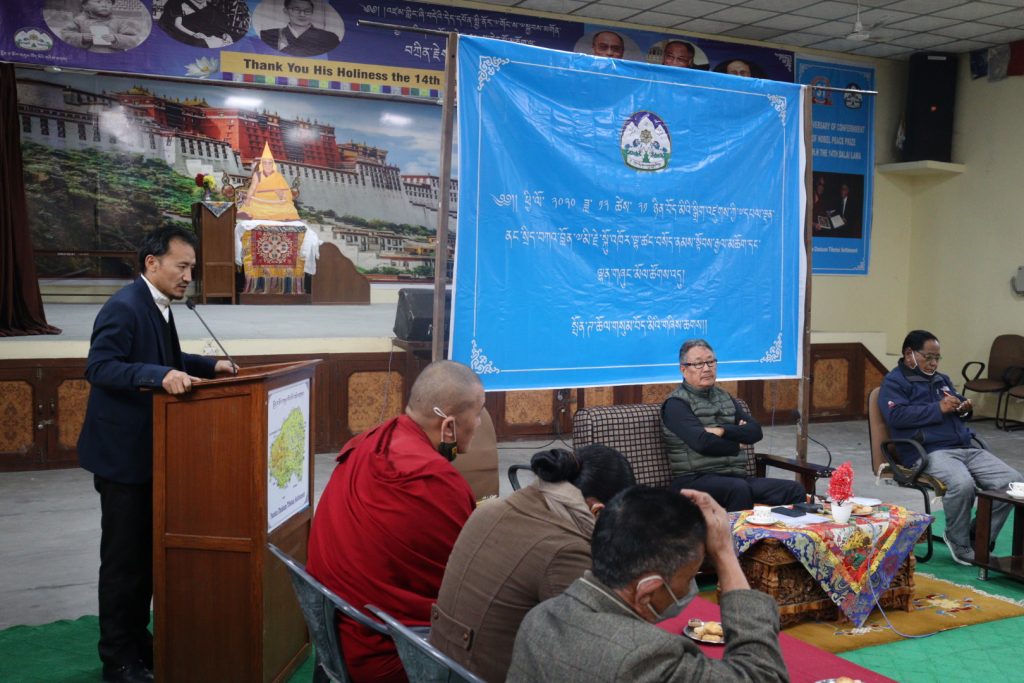 On 21st December, Kalon left for Puruwala Tibetan settlement and inspected the boundary wall fencing project as it is one of the major projects of the settlement. Later Kalon inaugurated the Local Tibetan Assembly Office and Local Tibetan Freedom Movement office respectively.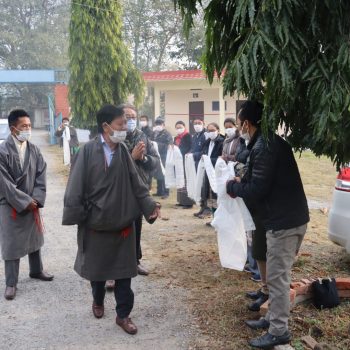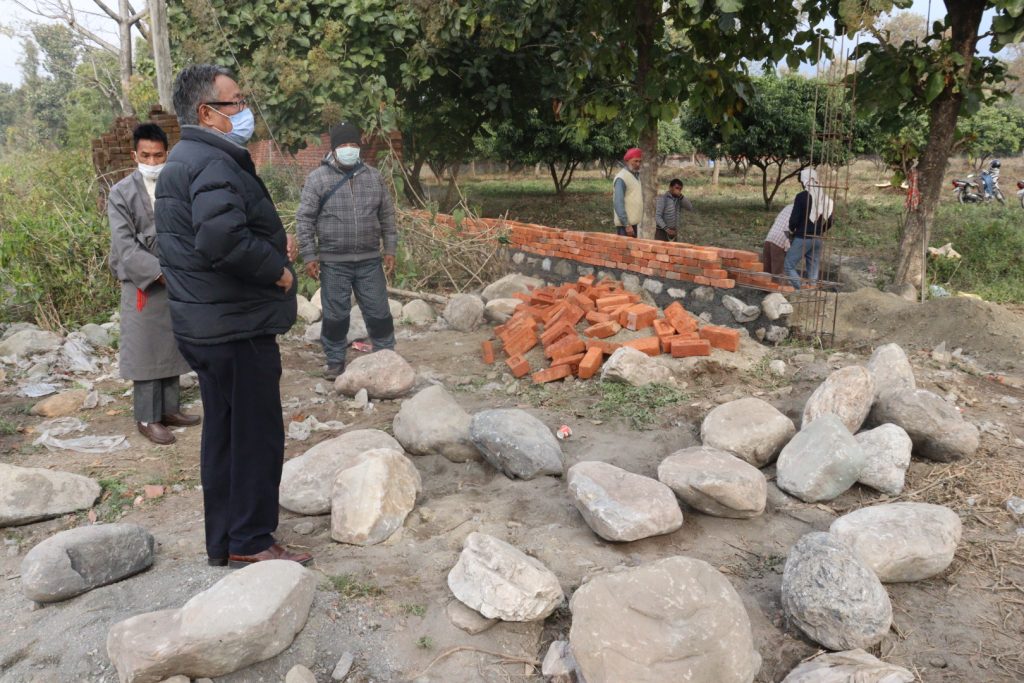 In the both the settlements Kalon met with the community heads and held internal meetings. Kalon spoke on the 15 Kashag's various developmental initiatives, achievements and the recent development with regard to the US support to Tibetan policy and support act of 2020 and Sikyong's visit to White house Washington DC.
He also shared the good news of His Holiness the Dalai Lama's recent statement on his affirmation to live long and for that, "It is very important to accumulate collective good merit', said Kalon.
On the development of the settlement, Kalon stressed on the importance of good cooperation and coordination between the settlement officer and community. Kalon lauded the efforts of the settlement officer for working hard towards the betterment of the settlement and for the development initiatives as witnessed during the tour around the settlement.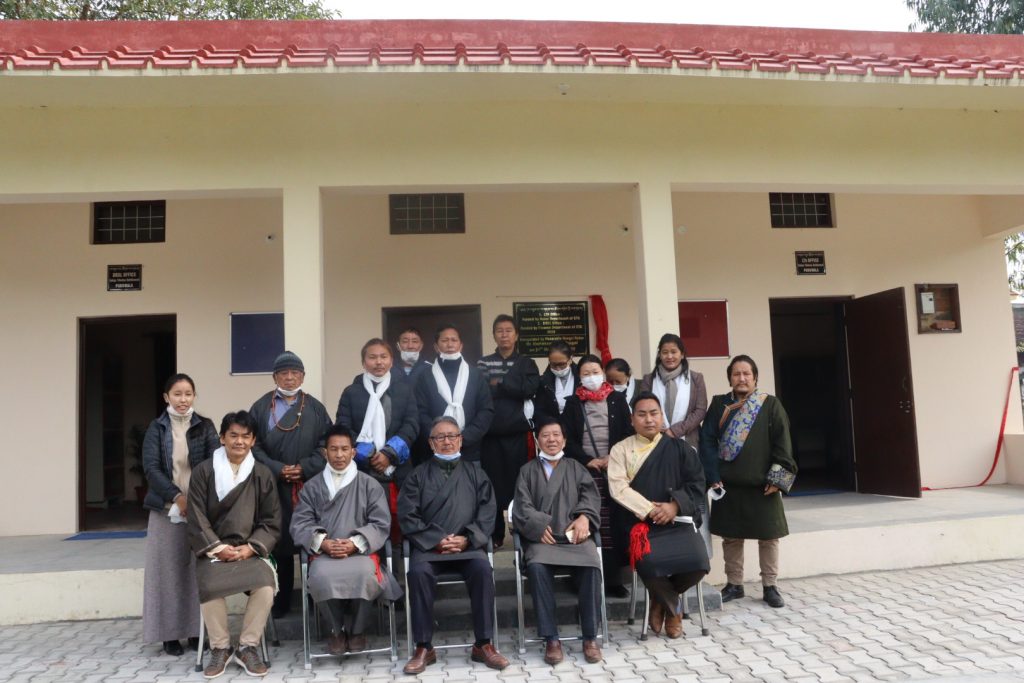 As the Covid 19 pandemic situation is still around and causing great hardships, Kalon urged all to take every precaution and follow the guidelines strictly for their safety till the vaccine is available. He informed that CTA has done more that it could for the safety and protection of the Tibetans from Covid 19.
Later, in the evening Kalon was offered a farewell gratitude dinner at Poanta settlement and was presented with a green Tara thangka as a token of appreciation for his lifelong service to the community.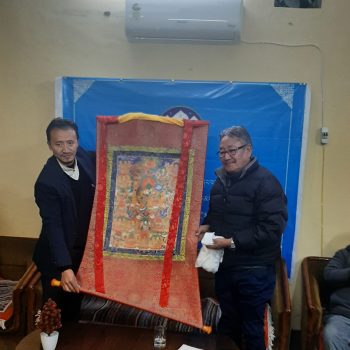 Before leaving from Poanta on 22 December, Kalon did a Covid RTPCR test, met with the block medical officer Mr. Ajay Doel and thanked him for all the support rendered to Poanta Tibetan residents. Kalon reached Dharmsala and straight away headed to the quarantine center at new reception center following the necessary protocol.