The agriculture division under the Department of the Home is organizing a three-day meeting for Agriculture extension officers on agriculture policy from the 9th to 11th of May, 2023 at Dharamsala.
The meeting was inaugurated on 9th May in the presence of the Home Secretary along with the South Chief Representative Officer. The three days meeting is attended by 15 AEOs from a total of 9 different settlements across India including Bylakupee, Kollegal, Hunsur, Odisha, Mainpat, Mundgod, Tenzingang, Miao, and Nepal also.
During the inaugural ceremony, Home Secretary emphasized on the importance of agriculture activities and briefed the participants on the implementation of a new agriculture policy and agriculture division structure.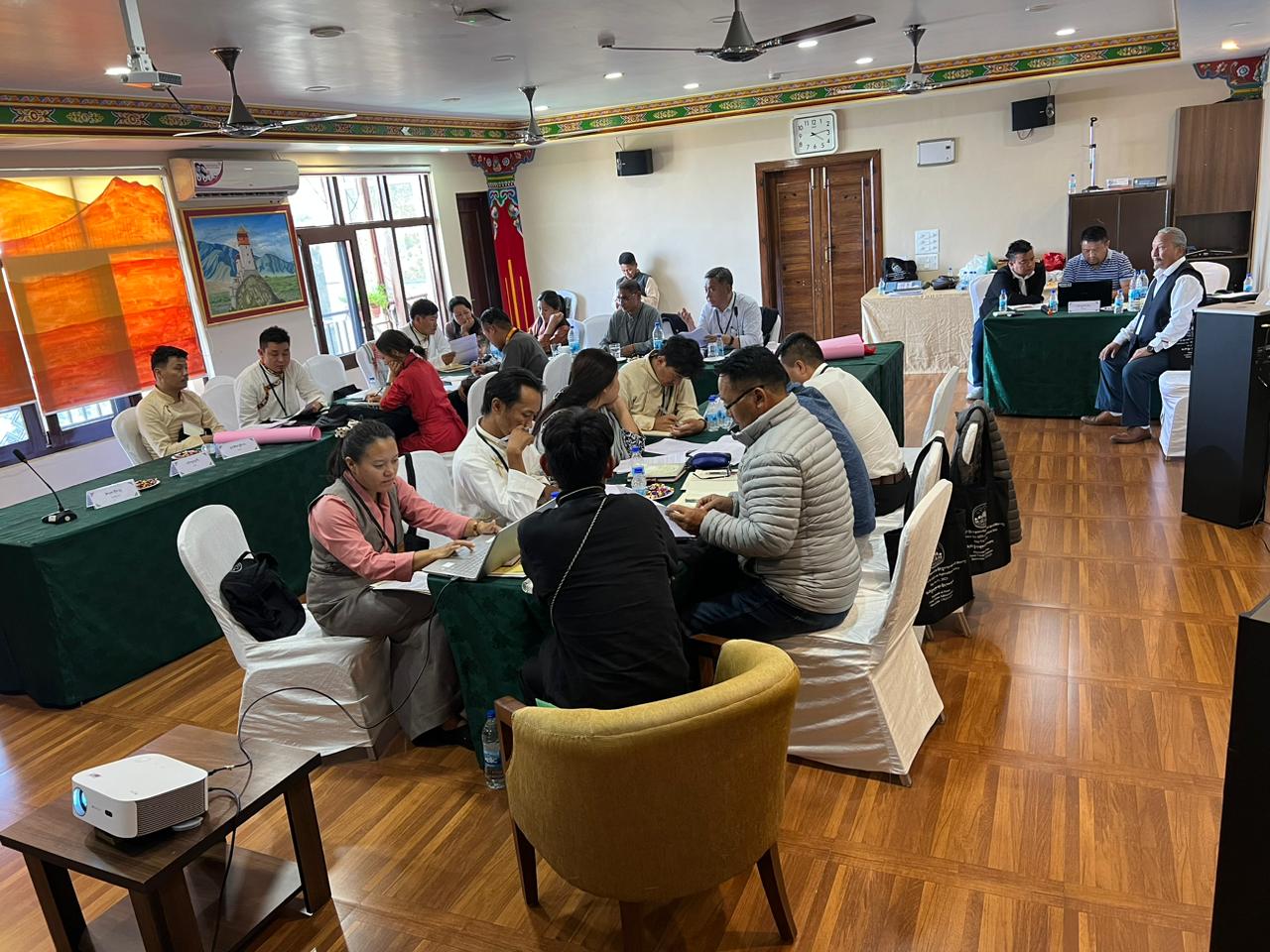 The inaugural ceremony was followed by an Individual AEO presentation. Each AEO gave a brief presentation on the agricultural activities that are being conducted in their respective settlements.
The main purpose of organizing this conference is to discuss the overall new agriculture policy and the implementation of new agricultural division structures based at ORTC in Bylakupee.
Moreover, the three days meeting will be covered on the following agendas including the discussion of the New Agriculture structure and Policy. Keeping in view of agriculture policy, the new agriculture policy will be based on the respective settlement areas and discuss several agriculture issues including Agriculture farming and Animal Husbandry, soil, and water conservation, Agriculture loan, Demonstration farm, crop security, and usage of pesticides, etc. Subsequently, the new agriculture policy will be framed based on these topics.
The three days conference for AEO on Agricultural policy is fully funded by USAID.