Kamrao Gapa Tibetan Community headed by Tibetan Settlement Officer Mr. Rapten Tsering, the President of Local Tibetan Assembly Mr. Ngawang Lodoe, the President of Gapa Tibetan Welfare Society Mrs. Drawu Tsetan Buti and public leaders welcomed Chief Minister of Himachal Pradesh Shri Jai Ram Thakur at Kafota, Sirmour District, Himachal Pradesh during his official visit on 31st March, 2022. Tibetan Settlement Officer expressed his profound gratitude to the Chief Minister for rendering support to the Tibetan people by the Government of Himachal Pradesh under his Leadership.
Mr. Rapten Tsering, Settlement Officer presented Tibetan traditional Scarf (Khatag) to the Chief Minister and briefly explained him about the Tibetan Settlement of Kamrao.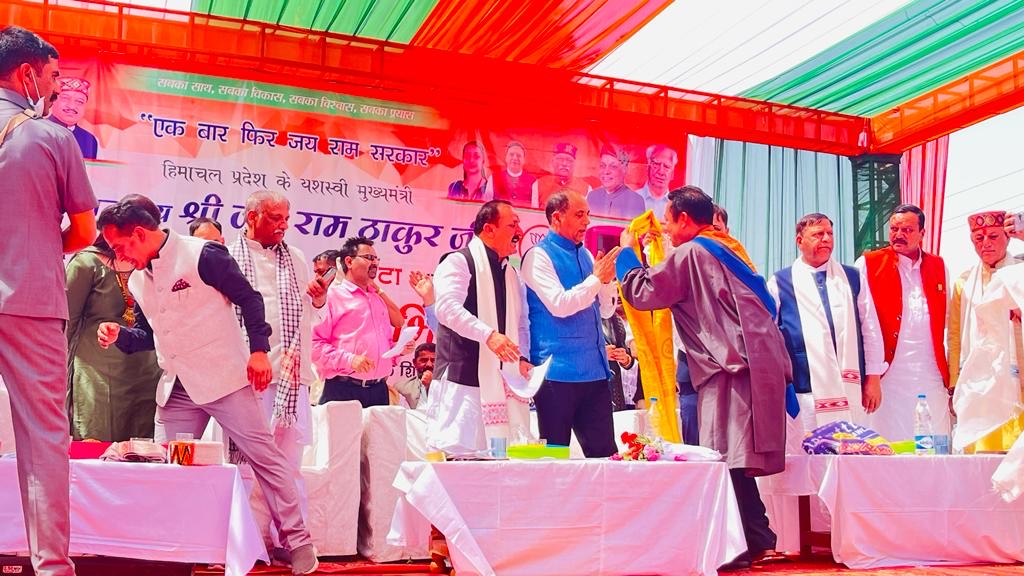 Tibetan Settlement Officer also thanked Government of India and particularly Himachal Government for its unwavering support to Tibetans in exile for several decades. He requested Chief Minister to extend continued support and help in the future.