The Agriculture Division of the Department of Home, Central Tibetan Administration organized a special training programme for the Agriculture Extension Officers at the Indian Council of Agricultural Research (ICAR) – Indian Institute of Horticultural Research (IIHR), Bangalore on "Advances in Horticultural Production Technologies" from 15th to 17th July 2022.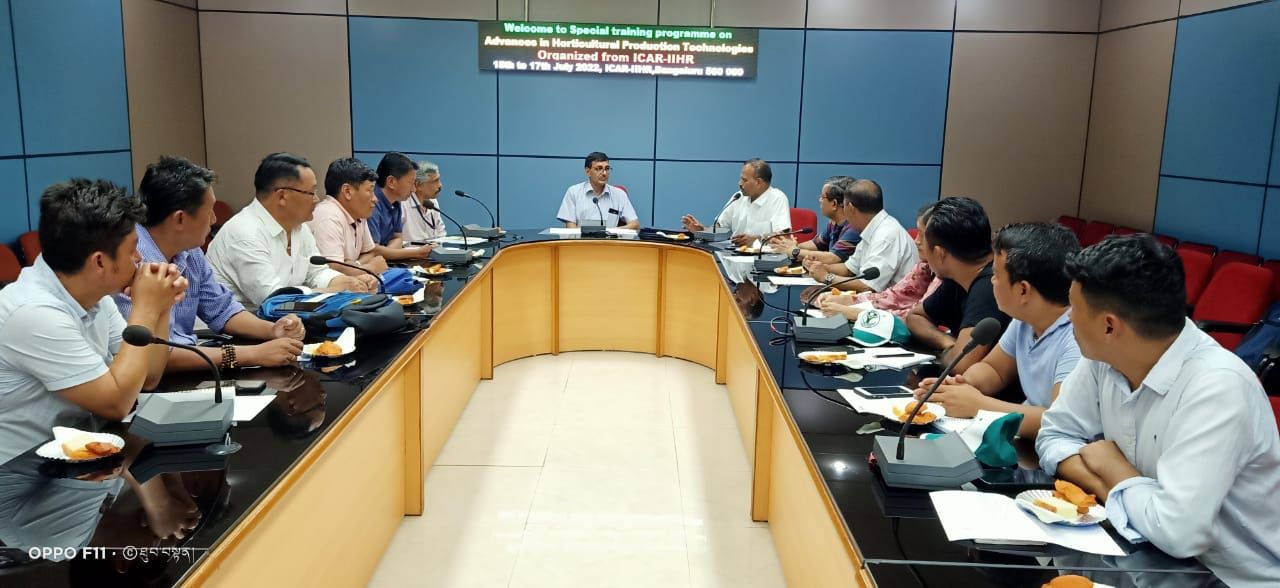 The 3 day training program was attended by 16 participants with 9 agriculture extension officers (AEOs) from respective Tibetan agricultural settlements based in India, 1 from Nepal, 3 participants from the Organic research training center (ORTC), Bylakuppe along with 3 staff from the Department of Home.
The three day training programme has been very enriching and the Agriculture Extension Officers (AEO's) participated actively and interacted extensively with the experts.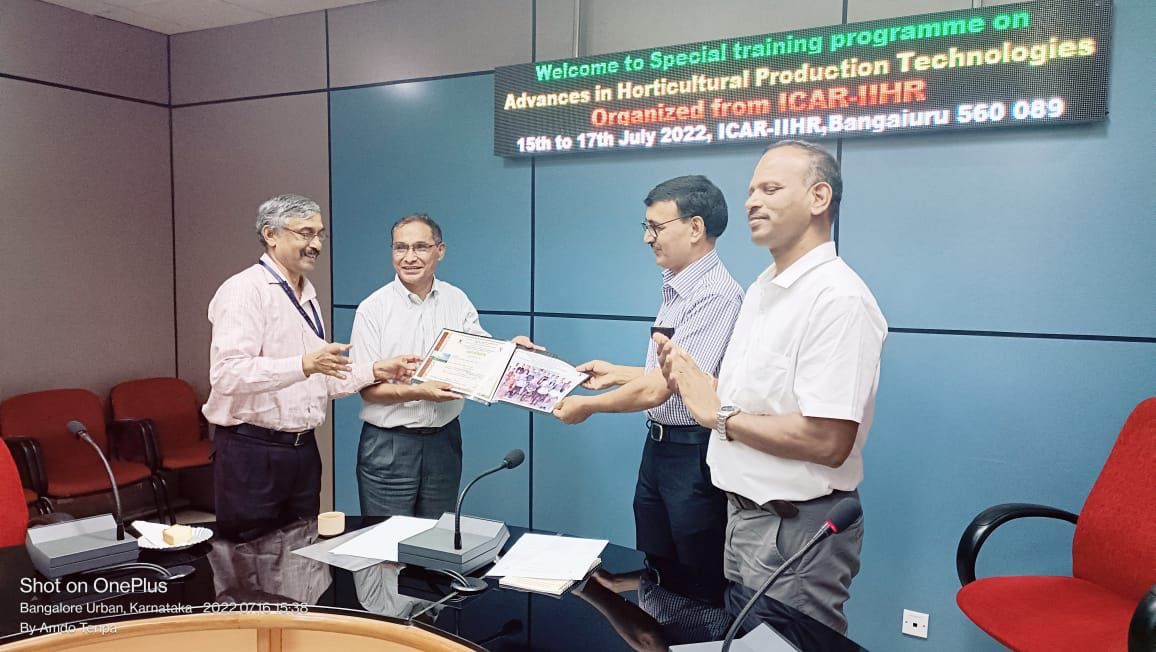 This will be followed by a two days training on Information Communication Technology (ICT) PADMA App and Farmer producer organization (FPO)/Farmer Producer Company (FPC) from 19th to 20th July at ORTC, Bylakuppe.
This training is funded by the USAID through the Tibet Fund under the TSRR program.