The handing taking of the outgoing settlement officer Mr. Rapten Tsering and the new settlement officer Mr. Meri Kyab of Dalhousie took place from 3rd to 4th July, 2020 with the joint secretary of Home Department Miss Tashi Dickyi as its representative shouldered the responsibility to ensure the event was carried out effectively.
The event commenced in the hall of the Handicraft Society where the settlement officers offered scarves before the portrait of His Holiness the 14th Dalai Lama. Thereafter, the necessary official documents and guidelines in possession of the outgoing settlement officer were handed over to the new settlement officer along with an update on the projects requiring follow up.
The introductions were made of the different offices and important aspects of the settlements like the schools and monasteries.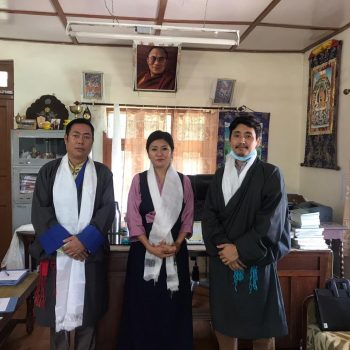 At 9 am the following morning, Home Department representative Miss Tashi Dickyi made an address with respect to the event before an assembly of the imminent leaders of the settlement. The event was completed with the exchange of the desk between the settlement officers.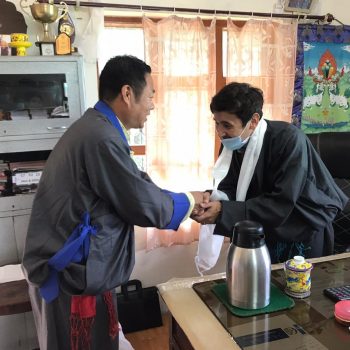 Afterwards, a small ceremony was held wherein the outgoing settlement officer shared his personal experiences and gave an overall report of the settlement. It was followed by an introductory note by the new settlement officer.
The event concluded with a thank you note by the Chairman of Tibetan Freedom Movement.