The settlement office of Shillong has been taking definite measures to help out the needy in the settlements by distributing dry ration worth INR 13,000 to 12 distressed families. The settlement office has prepared Sambhota schools empty room to be utilized as quarantine center taking into consideration the number of people returning to the settlement post lock-down. Other facilities of recommendation for the issuance of travel permit have been provided by the settlement officer.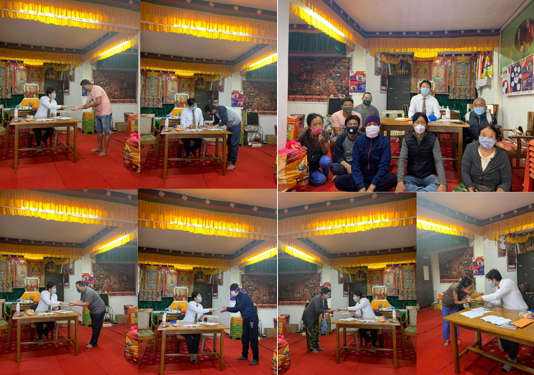 As per Kashag's directive, the public has been duly notified of that it's more advisable to not be travelling post the lock-down relaxation in order to stay safe. With the guidance from Home Department, settlement office has rendered help to one individual facing difficult situation.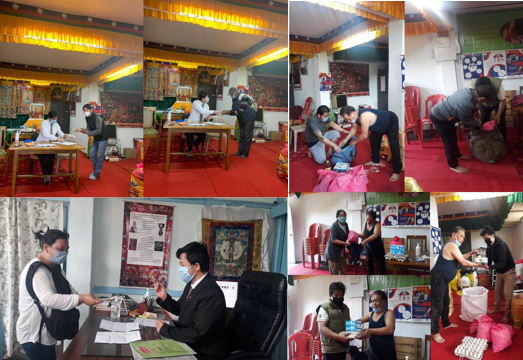 Total of two students have received relief fund of 2000 and 5000 respectively funded by the Department of Education. With the help from the volunteers, sanitization is being done every month within the settlement. Health Department and Men-tsee-khang have joined hands to provide SORIG immune boosters to a total of 44 elderly members above 65 years of age. As per the one time provision of emergency relief fund made by Home Department, a total of 10 distressed individuals have received INR 5000 each.
The settlement office continues to keep in contact with the District Commissioner, police and the designated COVID-19 doctors to remain vigilant about the situation of COVID-19.