Four settlements under Sirmaur jurisdiction collectively donated a sum of 1 lakh to PM Care Fund initiative by the Central government as a sign of solidarity. on 26th June, 2020 civil hospital doctor successfully examined 3 individuals put under quarantine. Moreover the settlement people have been making the necessary prayer offerings every Wednesday for prevention against COVID-19. With the help of INR 17,685 funded by Health Department, the settlement office has procured a room with a five beds to serve as quarantine centre for those arriving back in the settlement. A total of 3 individuals have been provided with travel facilities by the settlement office.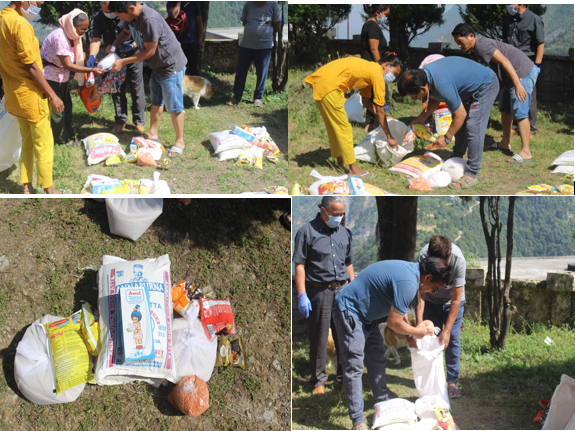 Acting as per the directive received from Home Department regarding the need to overlook the well being of those facing desperate situations, a total of 10 distressed  individuals have been provided dry ration worth 10,000 to help them out. Relief of INR 5000 has been distributed to the destitute students as per the fund received from Department of Education. Sanitization of the settlement is carried out every week as directed by the Health Department. on 29th may 2020, 19 elderly members have received SORIG immune boosters with the help from Men-tsee-khang .
Till now, no COVID-19 cases have been reported within the settlement.