Weekly fever screening of the public in Pandoh and Tso Pema is conducted as a preventive measure against COVID-19 pandemic. As per the directive received from Home Department, a total of 3 individuals have received dry ration worth INR 4310. The settlement officer paid visit to the nearby local officials and distributed the handmade protective face gear created by a resident of Bir settlement named Wangdue.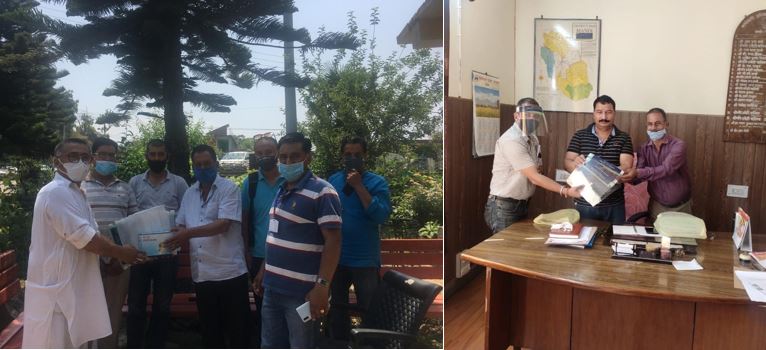 A total of 80 elderly members above 65 years of age have been provided the SORIG immune boosters funded by Health Department. The settlement office has helped to procure travel permits for 10 individuals and post lock-down relaxation 12 stranded people have arrived back in the settlement.
The people reaching back from areas with large COVID cases are put under institutional quarantine centre. The stipend received from Home Department has been duly distributed to the listed destitute within the settlement.